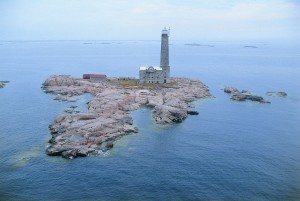 The Archipelago Sights Route – cruise to the Bengtskär lighthouse and Rosala Viking Centre
Start from Kasnäs via Rosala every day 2.6-26.8.2018. Time-table:
11.45 Kasnäs – Rosala 12.15
14.00 Rosala – Bengtskär 14.45
17.30 Bengtskär – Kasnäs 18.45.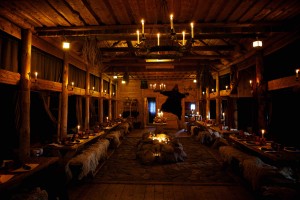 The cruise price is 61,00 € / adult and 30,50 € / child (4-14 years) and includes boat transport, lunch (traditional fish soup, archipelago bread and coffee) and entrance fees with guided tours at Bengtskär and the Viking Centre.
You can also book the cruise from Rosala including boat transfer and guided tour at the lighthouse. Price 42,00 € / adult and 21,00 € / child.
Payment can be made at the Viking Centre before departure to Bengtskär. We accept cash, Finnish debit-cards and Visa- Master- and EuroCards.
Rights to changes in time-tables and prices are reserved.
Boats can be fully booked in the summertime, so we warmly recommend making a reservation! When you want to book a trip, please fill in the form at the bottom of the page, and we will reply with a booking confirmation per e-mail. You can also call +358-40-218 2960 or send e-mail to info@rosala.fi with a booking or any questions you might have, we are here to help you!
Things to know when booking the Archipelago Sights Route:
– Recommended driving time from Turku is 1,5 hours and from Helsinki 2,5 hours.
– The free-of-charge parking area for Bengtskär travellers is situated on the left hand side ca 100 m before you reach the pier. It is locked, and you receive the code when booking.
– In addition, there are two larger areas for parking on the right hand side of the road, those are open and free of charge.
– The road ends in three jettys, the one on the right is where the vessels start. There is a sign with the cruise time-table at the jetty.
Aerial picture from Kasnäs harbour


1. Spa Hotel main building
2. Restaurant
3. Parking for Bengtskär visitors
4. Taxi boat jetty
5. M/S Aura-car ferry's jetty
– The boats are Sissel (75 passengers), Minandra (40 pass), Ocean (33 pass) and Alva (21 pass). The skippers have passenger lists and will show you to the right boat, if we use several boats on the day of your trip.
– Weather reservation: If the weather prevents landing on Bengtskär, the boat transfer will take you to the Örö fortress island instead. For more information on Örö, go here.
Reserv program time-table:
11.45 Kasnäs – Rosala 12.15
14.00 Rosala – Örö 14.30
17.15 Örö – Kasnäs 18.00 (Return trip via Rosala when needed, in that case arrival in Kasnäs is 18.15)
– If you have booked your trip from Rosala, the boats will start from the jetty at the end of the road, 100 m from the Viking Centre. Also in the case that you want to travel from Rosala, it is possible to book a guiding and lunch at the Viking Centre before departure. The price for this package is 61,00 / adult and 30,50 / children 4-14 years.
Map to Kasnäs
Live webcam from Kasnäs harbour
Send us your booking request by filling in the form below!
Remember to keep you browser open until you get a confirmation that the form has been sent. Please note that this is not an automated booking system, your booking is confirmed when you receive a confirmation from us. If you don't receive an e-mail from us in 24 hours, please contact us by phone or e-mail!
Naturally, you are very welcome to contact us by e-mail info@rosala.fi with any questions you might have. We are here to help you!