Archipelago HopOn is a concept, that you can use to easily book a trip to the archipelago also when travelling without you own car. For example, you can book a day trip to the Rosala Viking Centre and the bus will take you from Helsinki all the way to Rosala and Hitis, every Tuesday and Thursday in July.
Vainion Liikenne: Bus from Helsinki and Turku to Kasnäs. Once a week (Wednesdays) also to Hitis/Rosala. You can find the bus timetables on Matkahuolto.
Car ferry M/S Aurora operates between Kasnäs and Rosala island. Please note that both Rosala and Hitis are approximately 5 km away from the ferry. If you don't have a vehicle of your own, nor are you prepared for a hike, you can rent a bicycle from Kasnäs or call a taxi. Rosala taxi +358 40 722 4242, Hitis taxi +358 400 697 916.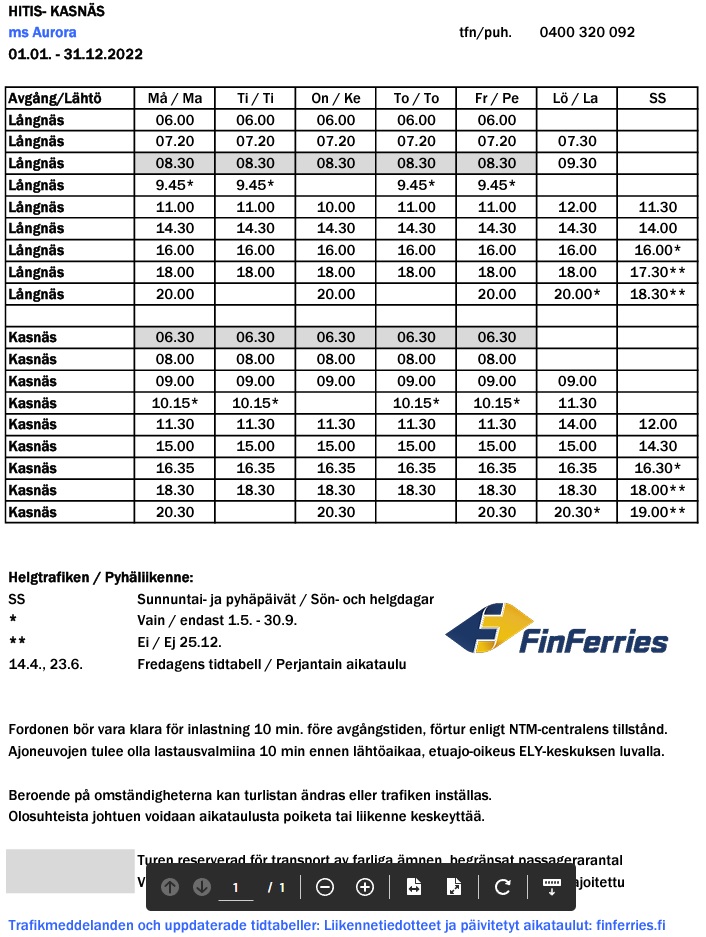 M/S Stellas and M/S Alvas routes take you to the smaller islands in both the western and eastern part of the Hitis archipelago.
The Archipelago Sights Route is a day cruise that includes visits to the Bengtskär lighthouse and Rosala Viking Centre, every day from 29 May to 29 August 2021. Departure from Kasnäs at 10.30 and from Rosala at 12.50.
The tour boat to Örö departs from Kasnäs from spring to early winter. During summer there's a connection also between Örö and Rosala.