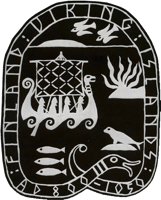 Besides Rosala Viking Centre, Bengtskär lighthouse and Örö fortress island, Hitis archipelago offers also other wonderful places to see and experience. Via us you get information about the area's sights and services, from food to activities and accommodation.
Here are some examples of what the archipelago has to offer:
– The entire range of services in Kasnäs: Hotel, spa, restaurant and activities
– Hitis island with the beautiful S:t Andreas Church, old remains of a rejected chapel and during summer Café Kardemumma & Backom Café
– Högsåra island with Jungfrusunds Museum and Farmors Café
Check out also the Hitis-Rosala walkabout brochure!